Webcam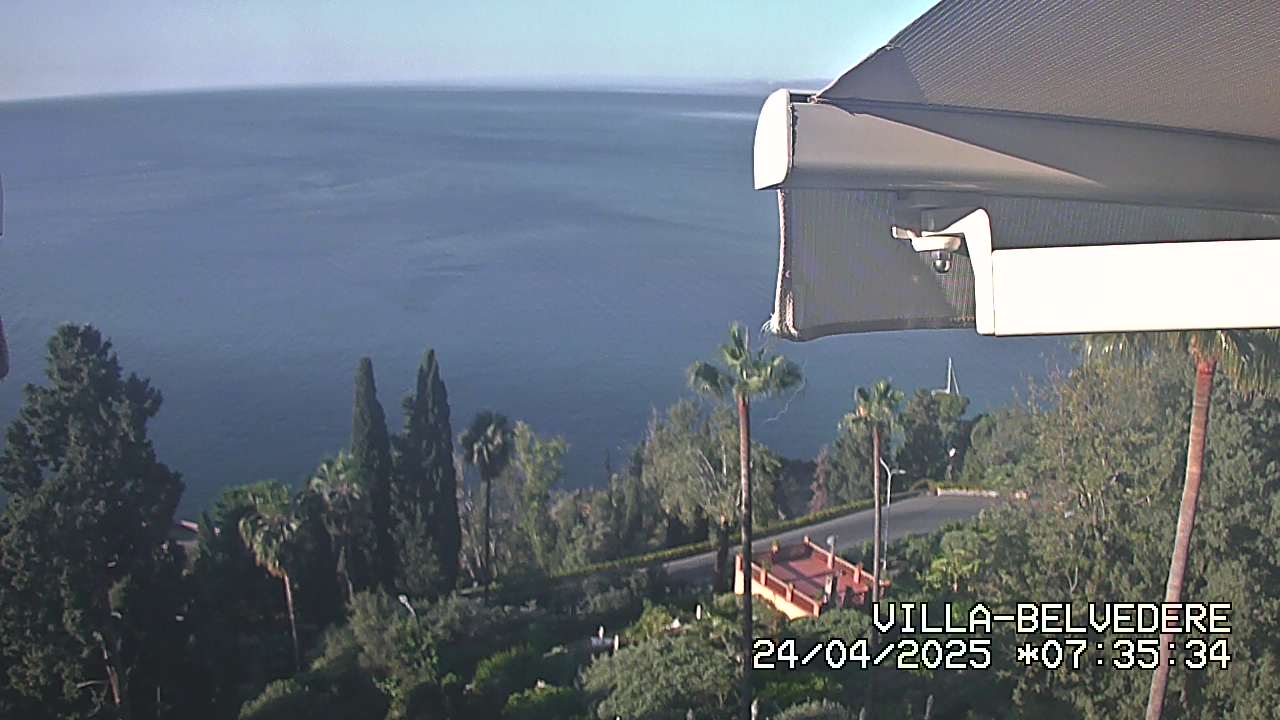 Taormina Webcam and forecast
From sunrise to sunset, from the balconies, terraces and gardens of Villa Belvedere, our guests can admire this view of the lovely,
southern, Mediterranean sky and of the blue sea
lapping on the stretch of land where in the 8th century B.C.,
the first of the ancient Greek settlers to arrive in Sicily, first set foot . . . . .