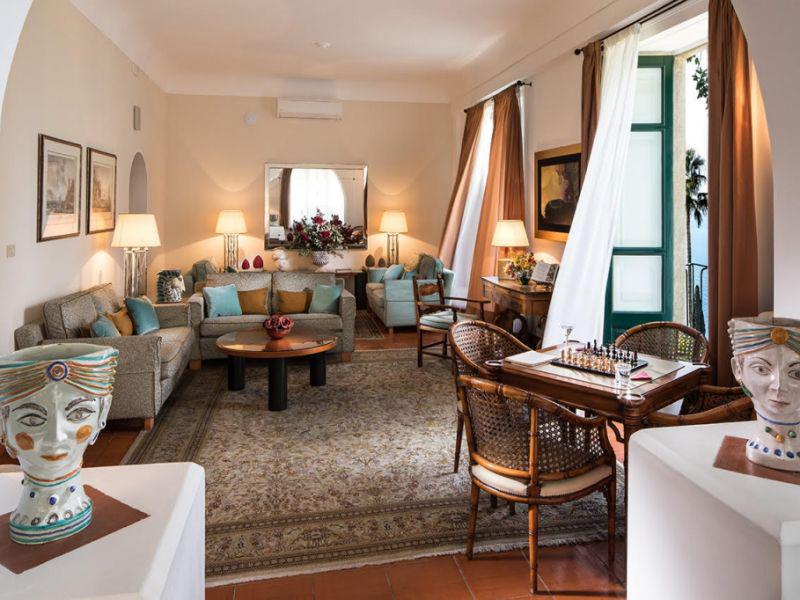 Boutique hotel in Taormina
Hotel Villa Belvedere, which was built about the end of the 19th century, was one of Taormina's first hotels and was opened to guests in 1902. It is and has always been owned and lovingly run by the Bambara-Pècaut family.
Over these last few years particularly, important but very discreet renovations have been carried out to ensure that Villa Belvedere meets with - and perhaps exceeds, - the requirements of the most demanding guests, while conserving the warmly welcoming ambience of the early last century or so.
, while the recently added "external accommodation", situated very near to the hotel, the super-modern Rock Suites, the Deluxe- Studio Apartments and next-door, gracious Villa Maddalena with its very comfortable new suites, remain open, but on a "room only" basis from December till the end of February. Between March and November, however, when the main hotel is open, our generous breakfasts etc., are included for guests in the "external accommodation.
All the above-mentioned "external accommodation" has a spacious living area with a modern, top-designer -planned, very functional kitchen, where guests will find all the necessary equipment for preparing breakfast or other meals.